Bringing Rustic Design into Your Store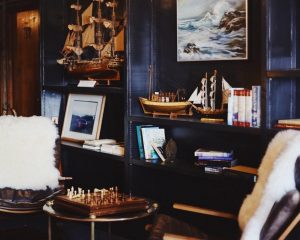 At Crown Display, we have noticed a rise in the popularity of rustic design in our retail furniture ranges. Aesthetics and wooden finishes that were once popular in homes have found their way into shopping spaces and our high streets begin to change.
Typically, rustic designs offer a warm and friendly atmosphere that can serve many retailers well in both encouraging customers into the store and presenting a comfortable, considered brand identity.
Changing Trends 
It seems contradictory for retailers to move away from traditional design since the shopping experience has been improved upon for years. Many stores have optimised their organisation and designed their displays with sales in mind. For example, shops have classically favoured bright, white lighting as it fully illuminates the shop and products, allowing customers to browse easily. However, as trends begin to shift, many retailers are now choosing softer, warming lights, matching the cosy appeal of their bespoke retail furniture.
As the high street begins adapting to a different demand, where customers shop with offline preferences, these comforts and brand impressions become more valuable. Retailers are looking to deliver an experience.
Rustic Comfort
Rustic does not necessarily mean old or recycled. There are many other ways to achieve the same effect with brand new, bespoke furnishings. One way to accomplish this is through the use of natural colours such as browns, beiges, and creams. These tones naturally bring a neutral tranquillity to your interior design.
Raw materials also have a great impact and opting for a distressed wood or an oak finish can begin to bring a bespoke, rustic look to your store. Selecting accessories made from natural materials or having unique, statement pieces created will certainly stand-out and impress your customers, especially those looking to avoid a clinical or cold shopping experience.
Our Catalogue
At Crown Display, we have developed new products alongside the popularity of rustic displays and now offer more options for bespoke furniture than ever. These range from a variety of bespoke options to a range of finishes that can be applied to many of our existing products. We also know how important it is for each piece of furniture to suit individual branding, which is why we offer handmade furniture made in-house by our expert manufacturers to your specifications.
When browsing our catalogue, don't feel obligated to limit yourself to our dedicated rustic collections, as many of our other offerings, such as the greeting card units, are all available in a large range of materials and we can take orders for custom designs too.
Choosing rustic furniture does not mean compromising on health and safety or the practicality of your retail space either. We continue to consider storage and operational priority in each of our products, recognising that the comfort and appeal of rustic interiors must still support an efficiency of sale.
Ordering and Contact
If you're interested in hearing more about any of our products and how we can help you achieve the rustic style throughout your store, do give us a call on 0800 587 5880 to speak to one of our knowledgeable team. We're always happy to talk about retail furniture and can often offer quotes over the phone. Alternatively, you can visit our website and order directly from www.crowndisplay.co.uk.