4 Ways to Reinvent Your Shop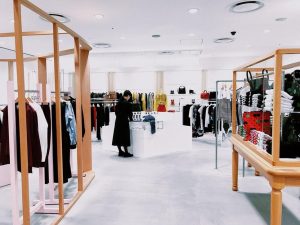 Customer retention is a consisting focus for retailers. Making sure figures remain healthy and high on the high street can sometimes seem difficult but it is far from impossible.
Before the battle seemed to be against the digital world; now, it's become clear that the digital side of the retail industry must be embraced and incorporated into physical stores. These developments can be increasingly challenging to keep up with, so we've compiled four methods of reinvention together to help 2020 be your most successful year yet.
Rethink the Shopping Experience 
Recently, we've been increasingly noticing critical changes across the retail landscape. For essentials and quick purchases, consumers may often look online. The convenience and amount of time saved shopping digitally can often be more appealing. However, certain retailers have found that by considering their high street presence, they are able to draw in customers looking for more than basic stock.
There are many things that physical stores can provide that their digital counterparts cannot, and most of these come down to one thing; experience. Whether it's the advice an experienced, knowledgeable member of staff can provide, to an actual activity in-store, there are many ways you can maximise in-store experiences to appeal to potential consumers.
Consider how you can pair experiences with technology, events, and more to create entertaining, friction-free shopping trips.
Know Your Customers
Everything that you do, should be influenced by your customers. Invest in data collection and customer insights before you plan how to reinvent your store. You don't want to invest a lot of time and money into considerable changes to find that you missed the mark and consequently have to start the whole process over again.
Embrace Digital Transformation
Over the past several years, the digital world has become increasingly prominent in the lives of retailers. From smartphones, in-store technology and wearable devices all becoming vital parts of the consumer engagement equation. So much so that today it's said that every 0.56 of a dollar spent in physical stores is influenced by digital interaction. Once you've decided how you want to embed the digital world into your store, you'll be looking for the right furniture to allow you to do so.
Here at Crown Display, our bespoke retail furniture offers modern fashionable stands that have the wow factor. Shop fittings are evolving, and our rustic slatted displays are currently on offer with low-cost delivery to most mainland destinations.
Be Willing to Rebrand
Every retailer puts a lot of thought, time, and effort into perfecting their branding; however, quite naturally, it is possible for your branding to become outdated, stale, and unappealing. Retailers should re-examine their brand, from the aesthetics of it to the meaning and values that are represented alongside it. It can breathe welcome life into your retail identity and keep loyal customers intrigued while also appealing to a new crowd.
While an entirely new identity isn't necessary, even the addition of a new policy or image can make consumers stand to attention and recognise that you're keeping up with modern life. When doing this, be sure that your new brand is brought to life both online and in-store, utilise your employees, install immersive technology, activities, and experiences that both reflect and inspire your brand, and in turn, your customer lifestyles.
Sustainability, for example, is a key topic for many customers. As a result, some retailers are choosing to switch out their older furnishings for newer items made from natural materials. Since this has happened, we've seen a rise in popularity for our slatwall panels. This rise in popularity has allowed us to broaden our range past the initial three neutral colours to now offering 27 different colour options, allowing customers to be sustainable while also having their décor coordinate with their branding and other furniture.
The Crown Display team are enthusiastic about the retail experience and are happy to offer advice on the appropriate furniture and shelving for your store. For more information and to chat with our team, contact us for free today on 0800 587 5880, we've many years of experience in helping retailers find the perfect course of action for them and their business.