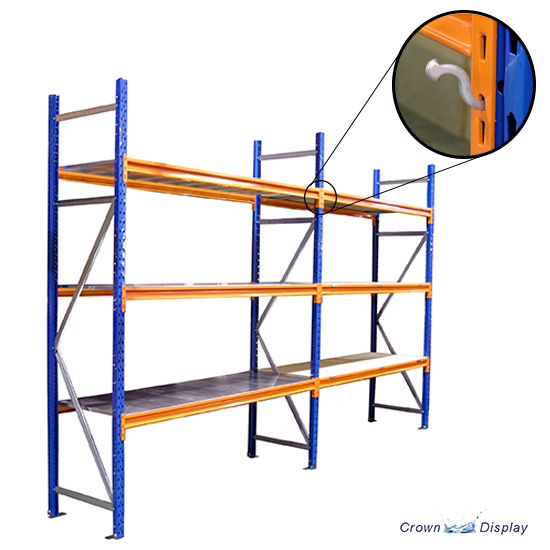 Try our new Crown Quickspan shelving for medium to large items, perfect for bulkier, heavier products where you need easy access. It is quick and easy to install, comes in a variety of sizes and quickspan shelving can be adapted to suit any area you require covering. In addition, you have optional chipboard or metal shelves.
Browse the available sizes below and remember if you need help with any regarding quickspan give us a call.
Note: Frames, beams & shelves need to be ordered separately to complete.