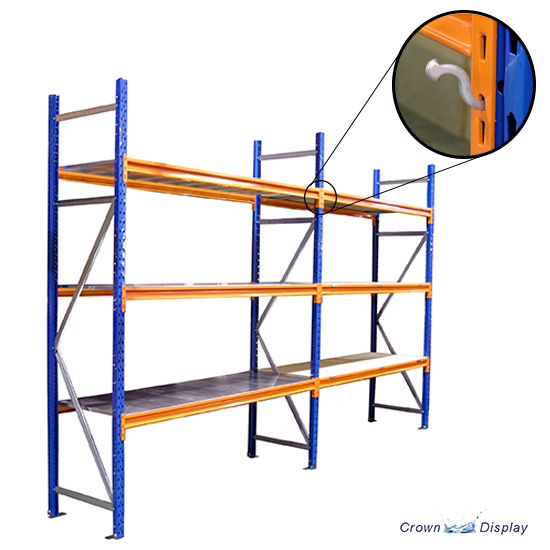 Try our new Crown Quickspan shelving for medium to large items, perfect for bulkier, heavier products where you need easy access. It is quick and easy to install, comes in a variety of sizes and quickspan shelving can be adapted to suit any area you require covering. In addition, you have optional chipboard or metal shelves.
We have a BEST UK PRICE GUARANTEE on all our Quickspan shelving, so give us a call on 0800 587 5880 if you see the same for less elsewhere!
Browse the available sizes below and remember if you need help with any regarding quickspan give us a call.
Note: Frames, beams & shelves need to be ordered separately to complete.