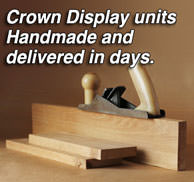 Shop display counters for sale from Crown Display are a vital selling tool & should not be seen as just somewhere to locate your till or take money. Your shop display counter size, its colour, even its height, play a large part in just how much your customer hands over to you before leaving your shop. Most shop display counters we make are 920mm high for a reason, because with a strategically placed shop promotion on top of the counter creates `eyeline is buy line` sales. Standard depth of a shop display counter is 600mm & lengths depend on size of shop. We take pride in providing handmade shop display counters for sale that can be made to your size & liking usually at no extra cost. Never flat packed, always quality materials made by UK craftsmen. If you require free expert help choosing your counter we would love to take your call & help.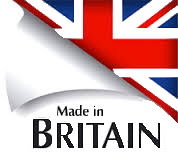 Freephone 0800 587 5880.

Remember we can manufacture shop display counters to your exact specification.