Shop Accessory Hire - Movie Sets, Exhibitions, Marketing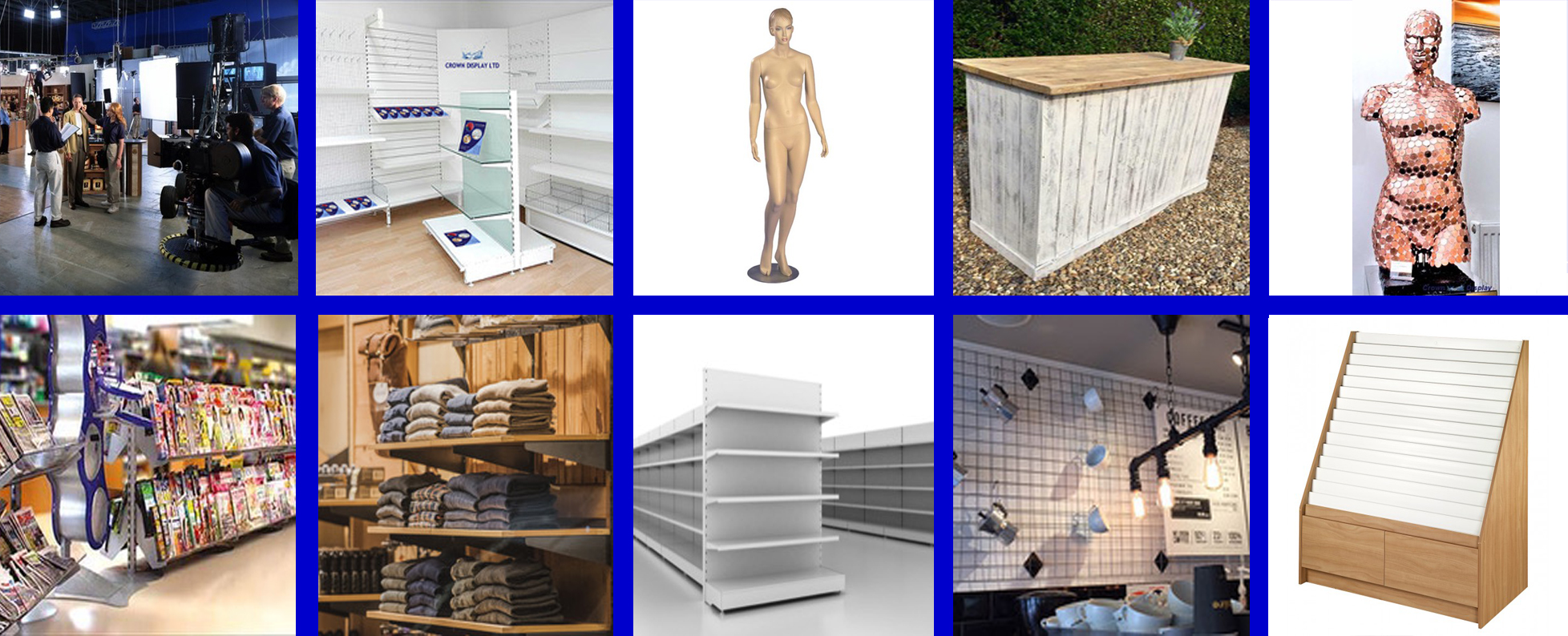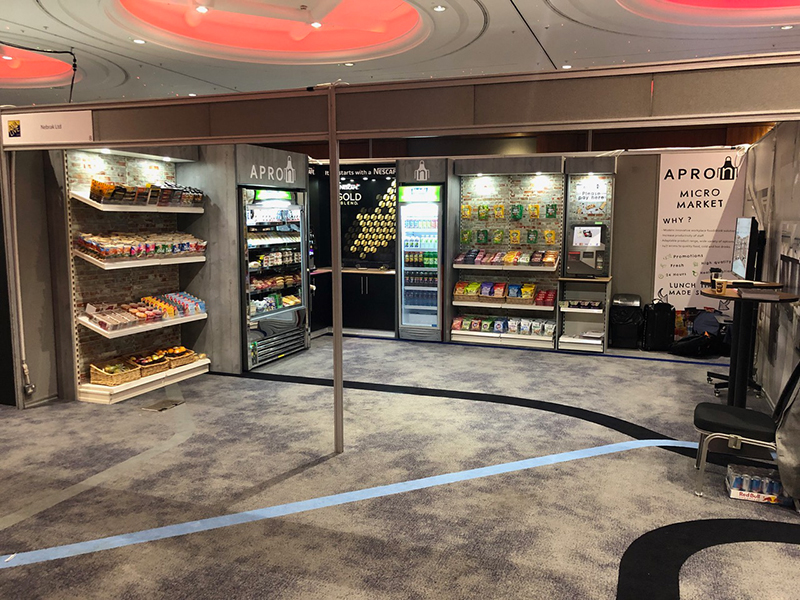 Hiring your Shop Display Units or Retail Equipment from us is highly cost and time effective. We turn up at any UK destination at a time of your choosing, deliver and install your hired products wherever you need. Hiring is ideal for one off marketing purposes, shop scenes for movie and television productions, and conferences where creating a temporary shop arrangement or scene is required. At the end of the hire period we will return to dismantle and remove the shop display. No fuss, no mess and job done. We can make most bespoke units to any specification so let us know your ideas or call us with your thoughts and we will do the rest. We even take away packaging or rubbish. Call us for more details free on 0800 587 5880.
`We were most impressed with the speed, communication, professionality and easy way in which Crown Display dealt with our unusual request for shopfitting a large section of supermarket for our film set. The crew worked incredibly hard to assemble the shelving units within our very short lead times, and we found the service we received from Crown, from the initial quotation to the removal of units on wrap, to be excellent`. From Dot Sullivan, Pinewood Studios.
So what can you hire?
Anything standard on our website or something bespoke, made to your requirements, are possible. Some products i.e. modular retail shelving and garment displays are available from stock, anything bespoke i.e. rustic shop counter or slatwall units can take approximately 10 working days so please allow for this when ordering. We will always try extra hard to meet all deadlines as we know how important this can be. Also remember we can help create that special effect by applying logos, graphics and names you may want on the units, ideal for television and movie shop scene requirements.
Who are we?
Crown Display is a long established supplier and specialists in the fitting and supply of Bespoke Shop fittings, Display units and Retail Furniture to Film, Television and Exhibitions. We have a strong reputation based on good pricing, professional approach to business and good old fashioned service. Nothing less will do - we really mean that! We are proud to be Display unit geeks and given enough time could bore you to tears with our shop fitting knowledge, great if you want to know about anything shop shelving, bad news as company for a night out!
If you have any shop related project just give us a call where we would love to assist.
`A big thank you for all your input in supplying and fitting our Ironman triathlon event in Somerset recently. All went smoothly and everybody was very happy with the outcome. We will be in touch for our next world event in Bolton. Thanks again`, Beth Blackburn, Ironman UK.
Who have we supplied?
We are proud to be fast becoming the movie and television industries go to company for shop scene hire in the UK. This week (8/7/19) we have just returned from FF9 Pictures Warner Brothers studio in creating a store set up whilst also being in discussions with BBC Salford for a new set project.
Recently we also supplied Pinewood Studios creating a supermarket scene in a blockbuster movie set. Sorry unable to tell you which one until release but its all very exiting!
Emmerdale - We were proud to be involved in creating shop set for this long running soap.
Ironman UK - We were asked to supply, assemble and dismantle these events throughout the UK which involved attending each of these endurance events and erecting a temporary shop in a marquee.
Remember we supply, deliver, assemble and later remove on your chosen time and day. We tidy up after ourselves and make the whole process straight forward and hassle free whilst meeting your deadlines. We can also make units to your exact specification usually at no extra cost. For an informal chat about any requirement call our friendly team who will be more than happy to discuss.
Sorry, there are no products in this category.