Our stunning Freestanding LED display stands add wow to any display. Use to create smart window displays or max your interior display impact.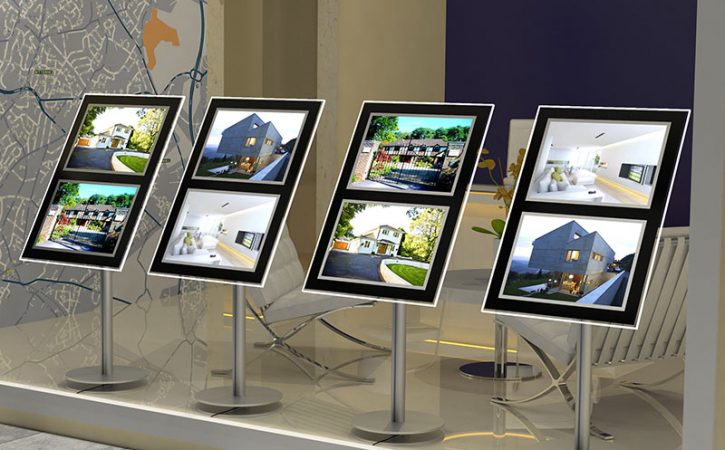 These low level freestanding display panels are available in two options - either without Bevel or with a Bevelled Edge.
Without Bevel illuminates all of the panels within whilst the bevelled edge option gives a glowing edge that frames the whole display.

These light panels are made to order and normally take 2-3 weeks.
Freestanding Light Panels use low voltage LEDs which have a minimum life expectancy of 30,000 to 60,000 hours, due to their long life they are maintenance free. The LEDs emit a warm bright light that evenly illuminates any graphic placed within the pocket. They are powered using a transformer and cables which are hidden inside the legs and decorative base. The legs are a standard length of 650mm, this gives a distance from the floor to the bottom of the panel of approximately 350mm.
The Transformer needs to be plugged into a power socket - DO NOT CONNECT TO LIGHTING SYSTEM

Freestanding Light Panels come in White or Silver as standard, however other colours are available on request. If you would like to add an engraved graphic or logo, get in touch with the sales team on 01275 866255 who will be happy to discuss options with you.