Nesting Wooden Display Trays with Metal Legs
FROM
£50.00
EX VAT
WAS £59.00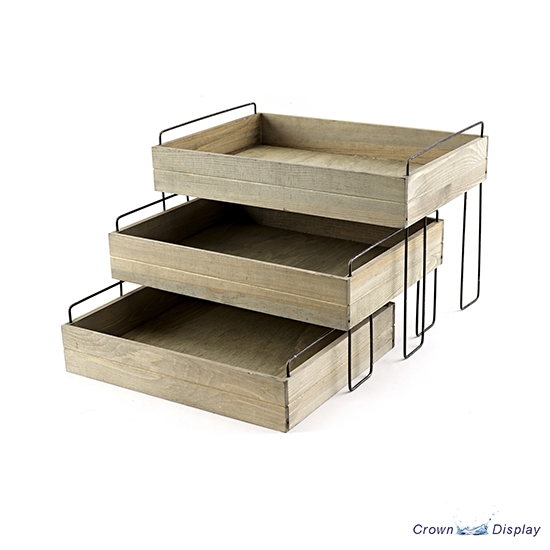 Nesting Wooden Display Trays with Metal Legs
FROM
£50.00
EX VAT
WAS £59.00
DESCRIPTION
This lovely set of nested wooden trays can be used individually or nested to display a range of different tyes of stock. They have a hint of rustic charm whilst the metal legs and frame add a modern dimension, suitable for lots of different retail shops, market stalls and specialist stores.
TECHNICAL INFORMATION
29.5cm high
43cm wide
30cm deep
DELIVERY
This item is usually delivered within 3-5 working days.