Perspex Risers and Dividers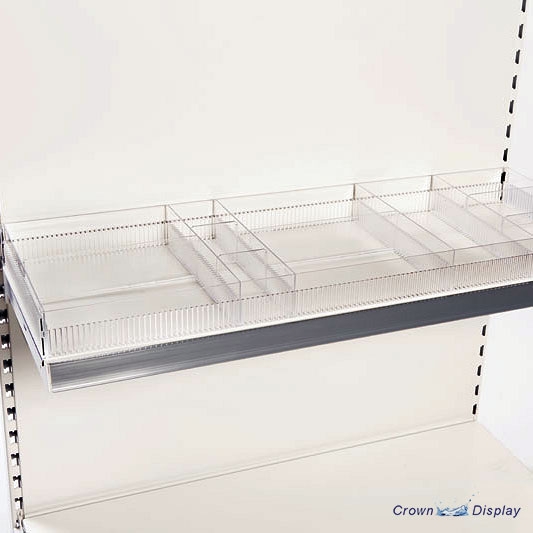 Perspex Risers and Dividers
DESCRIPTION
Perspex shelf risers and dividers expand the scope of our standard shop shelving range. Shelves can be positioned straight or sloping, with risers used to prevent valuable merchandise from slipping off the edge. Dividers are a useful tool enabling you to divide your shelves up in the most appropriate manner according to your product display requirements. Perspex risers are toothed, making assembly and fitting simple and easy.
COMPONENTS & TECHNICAL INFORMATION
Perspex Risers
front and rear fitting
665mm, 1000mm and 1250mm length
easily fitted, simply slot into shelf
Perspex dividers
300mm, 370mm and 470mm depth
Easily attached to front and rear risers
DELIVERY
This item is available for Next Day Delivery.
Please note that image shown is for illustrative purposes only