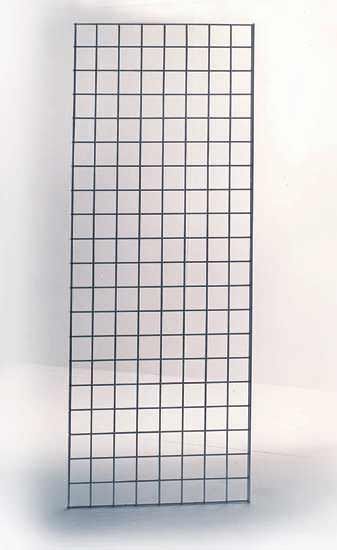 Our forever popular Chrome Gridwall mesh panels offer an abundance of display options for hanging and displaying your products. From Cafes and Restaurants to Fashion and Clothing Outlets Gridwall attaches to most walls simply and in seconds. All Gridwall accessories are available below including wall attaching brackets and legs to allow free standing options. Remember to call us Free on 0800 587 5880 if you have any questions regarding.

Gridwall panels are sold in 3s, and are available in the sizes shown below.
Price above is for a pack of 3 panels.