Mobile Basket Unit with 4 baskets (C12)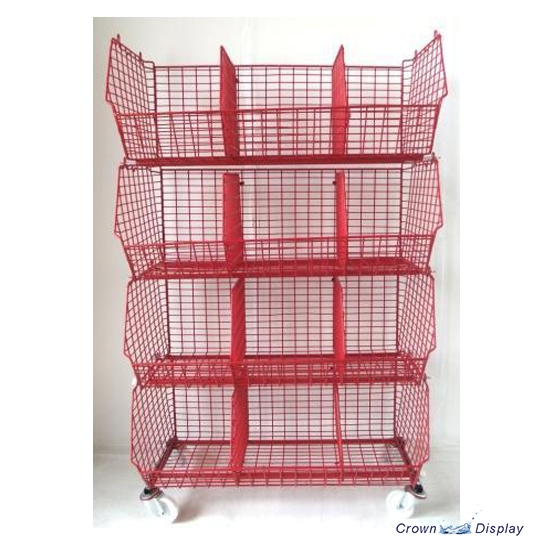 Mobile Basket Unit with 4 baskets (C12)
DESCRIPTION
Available in red, blue or green, this mobile basket stand has 4 baskets, 8 dividers and wheels. Hard wearing and long lasting baskets manufactured using steel with a plastic coating, these are stacked and secured with simple bolts (supplied).
COMPONENTS & TECHNICAL INFORMATION
980mm wide x 460mm deep x 350mm high
90kg capacity
4 x baskets
8 dividers
1 wheeled stand
securing bolts
red, green or blue colour
DELIVERY
This item is usually available for Delivery within 2-3 working days and a signature upon delivery is required.
Please note that image shown is for illustrative purposes only