Slatwall Shelving - Custom Sizes
CALL TO ORDER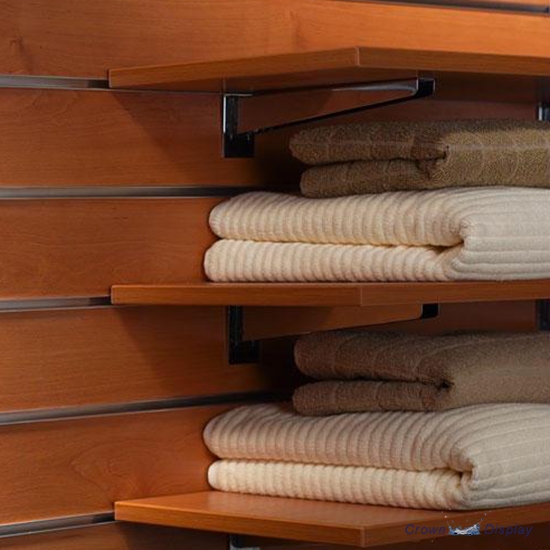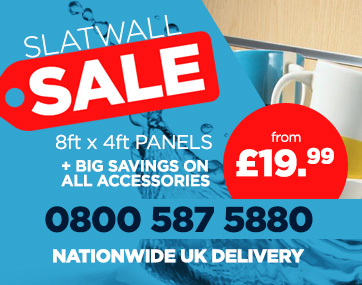 Slatwall Shelving - Custom Sizes
CALL TO ORDER - 0800 587 5880
DESCRIPTION
Timber shelves are a great way to create an attractive shop shelving display. We can supply timber shelves in a finish to either match or compliment your slatwall panel display, a wide variety of colours and finishes are available. Manufactured from 18mm ungrooved slatboard, shelves are cut using a computer controlled beam saw for maximum accuracy. Shelves can be banded (optional) with matching pvc edging on 3 sides for a truly profession finish.
Timber shelves can be customised to your specific size requirements (standard sizes are available here for 1200 x 200 or here for 1200 x 300).
COMPONENTS & TECHNICAL INFORMATION
Custom size
optional banding on 3 sides available
Please call us on 0800 587 5880 and we will be happy to provide a no obligation quotation
Brackets are available to order seperately here.
DELIVERY
This item is available for Next Day Delivery. Please allow an additional day for shelves or custom sizes to be cut and banded.
Please note that image shown is for illustrative purposes only