Woodgrain Slatwall & Hooks Special
FROM
£518.14
EX VAT
WAS £674.90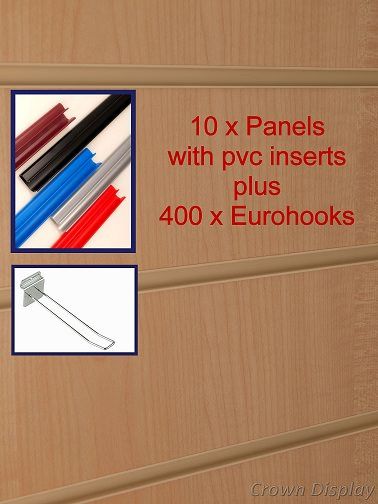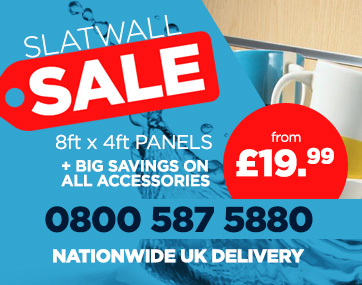 Woodgrain Slatwall & Hooks Special
FROM
£518.14
EX VAT
WAS £674.90
DESCRIPTION
Slatwall package deals are available in all finishes. This Woodgrain Slatwall and Hooks Special is for Beech, Oak, Ash or Maple full size Slatwall panels supplied with pvc inserts (choice of colours) and 400 x 6" eurohooks. This woodgrain slatwall and hooks special package contains everything you need to get you started setting up your first retail store, as well as making great savings! There are a range of packs available, and all have mix and match accessory options.
COMPONENTS & TECHNICAL INFORMATION
Great savings. Option to increase or choose alternate accessories.
10 x Beech, Oak, Ash or Maple Top Grade 8x4 Slatwall Panels
10 x sets of pvc inserts (Choice of Colours)
400 x Chrome Slatwall euro hooks 6"
Mix & Match Accessory Options, Please call free 0800 587 5880.
DELIVERY
This item is available for Next Day Delivery. Assistance is usually required to offload. Depending on the choice of accessories you may receive more than one delivery and it may take 2 to 3 days to complete your order.
Please note image shown is for illustrative purposes only